I've had four hours to kill at Dallas Fort Worth Airport. My ass is killing me from these seats but I have a few pics to share from Ry's b-day! Sorry for the lack of cut - I'm kind of rushing.



The b-day surprises awaiting him when he woke. The wrapped present is from Robbie and I. We got him the Plan Toys Eco Town. It's seriously awesome and we got it for 1/2 price from nordstrom's of all places.

My parents got him the Melissa & Doug Art Easel with all the bells and whistles. I think we were more psyched about this than Ry but it's a great thing to have.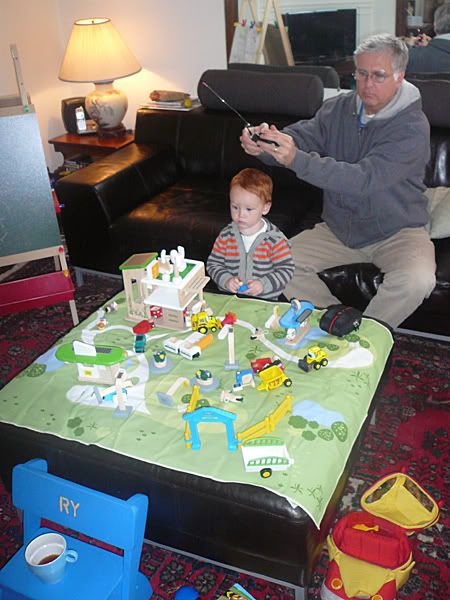 Robbie's sister, her husband and their daughter came over around lunch time. They brought Ry a remote control pick up truck.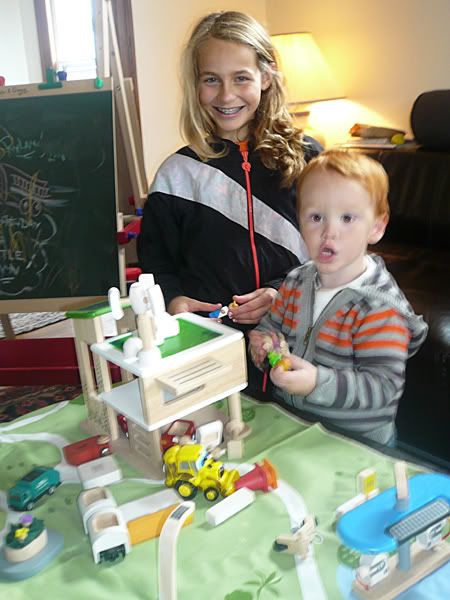 Cousin Lizzie.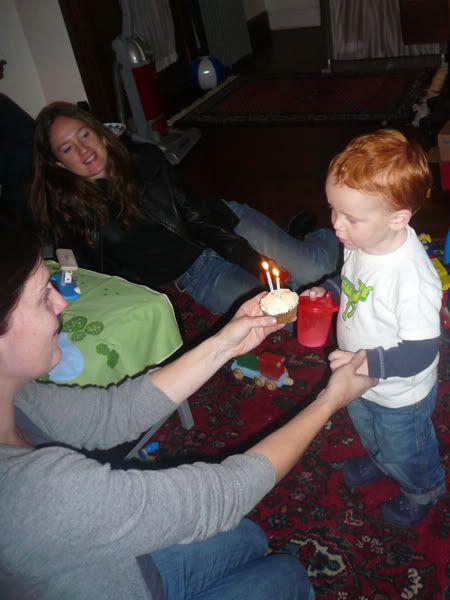 Happy birthday cupcakes!! From this recipe. This was the main event so to speak. Our friends came over, including my friend Jes whose daughter is 6 weeks older than Ry. I made the cupcakes and beef stew, my 'labor' meal.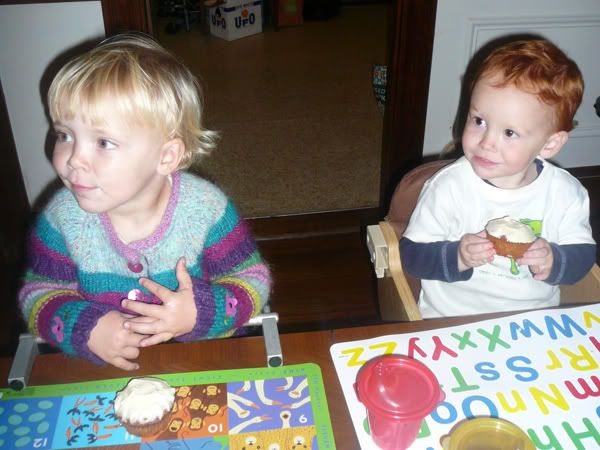 The kids were obsessed with the frosting. So much so that they wanted to go for another cupcake to lick MORE frosting off the top before even taking a bite of the cake.

Now Ry is in Maine with Robbie and his grandparents. Talk about an action packed b-day!